TWISTADENT 3-Flex Stainless Steel 3-Strand Wire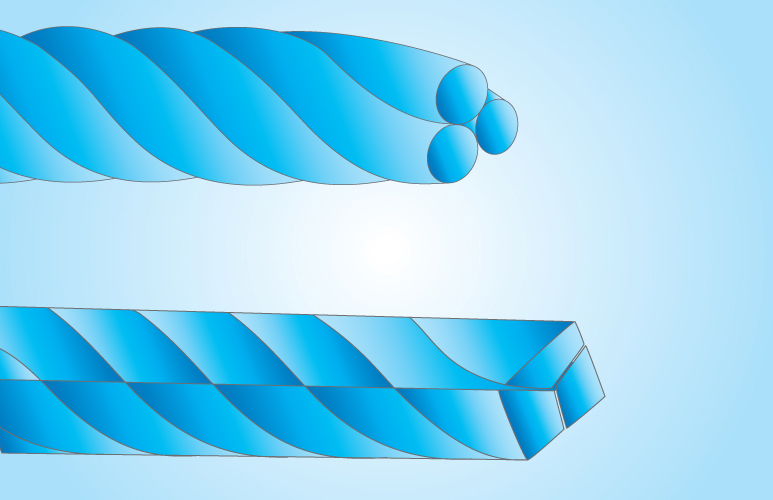 The 3-Strand wires are made of three equal-sized medical grade Type 302SS wires twisted into a single, fine wire to provide moderate tooth-moving forces.
Three-Strand STAINLESS STEEL archwires are best-suited for initial alignment and the finishing stage of treatment.
Bright surface finish.
Moderate force, but drops quickly as teeth move.
Moderate resiliency; measurably better than Solid STAINLESS STEEL wire.
TWISTADENT 6-Flex Stainless Steel 6-Strand Wire (Coax)
Coax wire is made of five equal-size wires wrapped around a single, same-size core wire. Manufactured of high quality medical grade Type 302SS.
Offers low to moderate forces and relatively good resiliency. Appropriate for use in early or late treatment stages.
Bright finish.
Low to moderate forces.
Good for initial alignment.
Relatively good resiliency.
Short activation time, as forces drop quickly as teeth move.
TWISTADENT 8-Flex Stainless Steel 8-Braided Wire
8-Braided Wire is best for early and late treatment stages.
High resiliency.
Easy to ligate.
Low forces.
Great for aligning and for finishing.
Rectangle wires can be used for added torque control.